You know those days when nothing seems to be going well. My aunt called so dad could complain about the nurses (he's still in the hospital) We are on week 6 and believe me my drama with that is a post of its own I just need time to write it. I found out TLC what not to wear is ending. So there goes my plan to get a makeover. I guess I am doomed to be a fashion victim forever. I forgot to put Dr Pepper in the refrigerator so I have to wait for my caffeine. Also I remembered that I forgot to write a birthday post.....
So without further delay. 13 years ago (May 1) I spent the day shopping. I bought a Celtic trinity knot ring. I stoked up on groceries, went in search of the movie Any given Sunday (but it hadn't been released yet) and I was in labor. I would remain in labor for 18 hours. I learned a few things while in labor.
Labor on your own isn't all that bad. If you are able to relax and focus ( I love the Bradley Method)
Pitocin is the devil. Pitocin is a drug that helps speed labor up (my experience was 18 hours of labor with Abbey I was doing awesome. Had pitocin after about 15 hours and was in unbearable pain. Labor with Emmy was 4 hours and no pain) I became suspicious of the drug since all it seemed to do for me was derail my focus with stronger pain than my body was ready for.
The no food or drink rule sucks, especially when it has been several hours
Delivery is messy
Believe it or not...Its actually worth it.
I don't even like infants especially not baby snot or spit up. But, the first sight of the mostly bald head I was in love. She was an exceptional child (if I do say so myself) Here are just a few ways.
We could take her to the movies and she wouldn't disturb anyone she would just sit still.
She was super easy to potty train
She could carry on an adult conversation with everyone, even at a young age.
She was also a needy baby. She had to be swung to sleep. We got to be great at making it home so she could have her swing time....otherwise we would have to swing her in our arms. It didn't matter where we were. She had her favorite people and would Scream and carry on if she didn't like you. She had a crazy sense of humor her favorite joke was "baby looney tunes say...as anyone seen my diaper" Do you get it? Yeah, me neither. This is the child that would paint care bear art on my belly and pull her shirt up to the the care bear stare with the TV.
So happy 13th birthday to my first baby. Now if anyone asks she is 11. I am just too young to have a teenager.
And once again I forgot to get pics of her when she was a baby...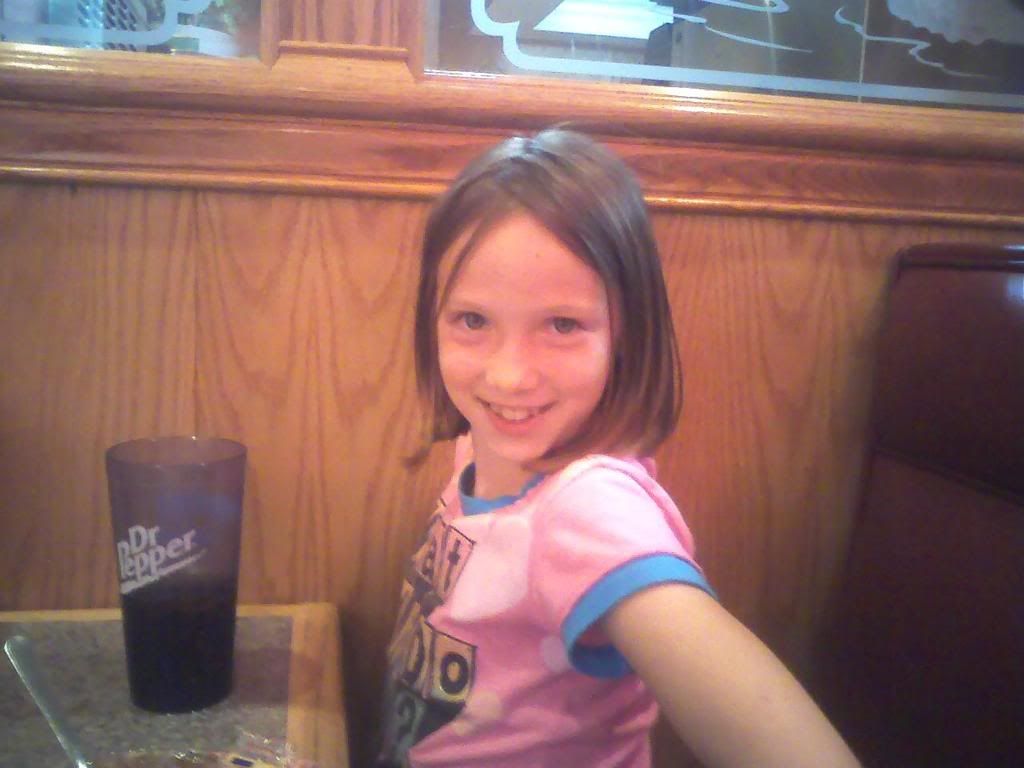 Happy Birthday Abbey!!! I can't believe its been 13 years.