I'll try to be a little more upbeat around here after last nights tragic post. I'm still a blubbering mess, but I'm trying to handle things better. So I guess I need to ask.
Did yall notice I got a face lift? I can't say enough good things about Shannon from Shannon Page design. She was in the middle of a move and still whipped me up the most awesome blog design. When I move I'm lucky I know where anything is. If you are looking for a new look, Check her out. She is super awesome to work with.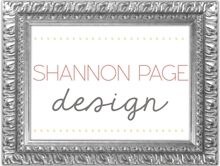 Moving along to todays BEDiM. I'm suppose to list my top 3 worst traits.
I'm impatient I like things done when I decide I want them done.

I am easily distracted. I thought I had finished and published this post only to realize an hour later that I only had 1 thing listed.
I like to control things. If I'm going to do something I want to be in charge of it.