A week ago today...at this moment even. My sister called to say my dad was missing. He had apparently been out running errands and someone saw noticed he seemed confused and disoriented. They called my sister. That's a call that either saved his life or postponed his death. That's still up in the air. My sister went home to check on him, he wasn't there. She called me and we ran through a list of possibilities on where he may be. A friend said he had been there and that he mentioned going to walmart. My sister saw him sitting in the walmart parking. She said his lips were blue he was falling asleep while talking to her. She and his sister forced him into the car and made him go to the nearest hospital. They put him on a vent and that's how he has been every since.
They have done 2 broncoscopy's to get the fluid and mucus out. both procedures worked well. But he is still producing a lot. His right lung is raw and infected. I'm stressed to the max. He is in a hospital almost 2 hours from where I work and an hour from where I live.
My sister and I have no idea what bills he has or how to access his checking account so new we just received a debit card that needs activated. This has made me learn the hard way about getting your bills and info in order in case of emergencies. As soon as 99.9% of all my focus isn't on this I will talk about my system for managing bills.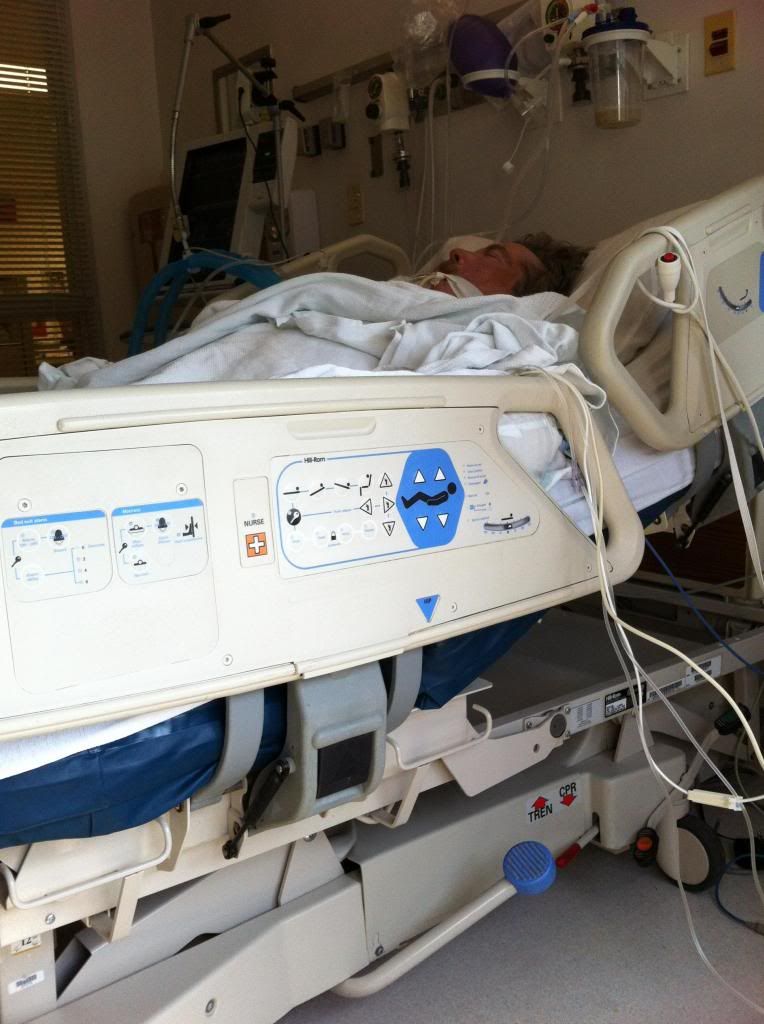 I would greatly appreciate prayers that is right lung begins to heal and we are able to wean him off of the vent. Thanks