I'm slowly getting back into the blogging habit. As my sister pointed out, I need to set daily writing goals....well my goal of late has been just to write something. If you knew my sister and myself in real life you would laugh that she would be giving me organization tips. She is the procrastinator that just wings everything. I'm the type A gotta be organized and plan everything down to what clothes I'll wear to work a month at a time. haha I should be a fashion blogger. Is there a place in the blogging world for a serious bargain shopper?
Anyway, I'm linking up with Neely for Sunday Social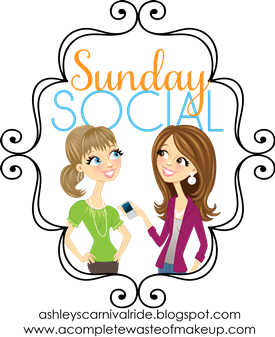 5 songs you'll listen to the rest of your life:
Don't wanna miss a thing Aerosmith
Keeping your poop in a jar Hayseed Dixie (You know you wanna google this)
5 things on your bucket list:
See my girlies happy and grown
Pay off my student loans (feel free to contribute to the cause)
5 celebs you'd love to hang out with for a day:
5 things you always carry on your purse:
Carmex lip balm
Pen
Wallet
Business cards
Ibuprofen
5 books on your reading list:
The Power Trip Jackie Collins
Who am I kidding I am lucky to get a magazine read these days
6. Share the last 5 pictures on your phone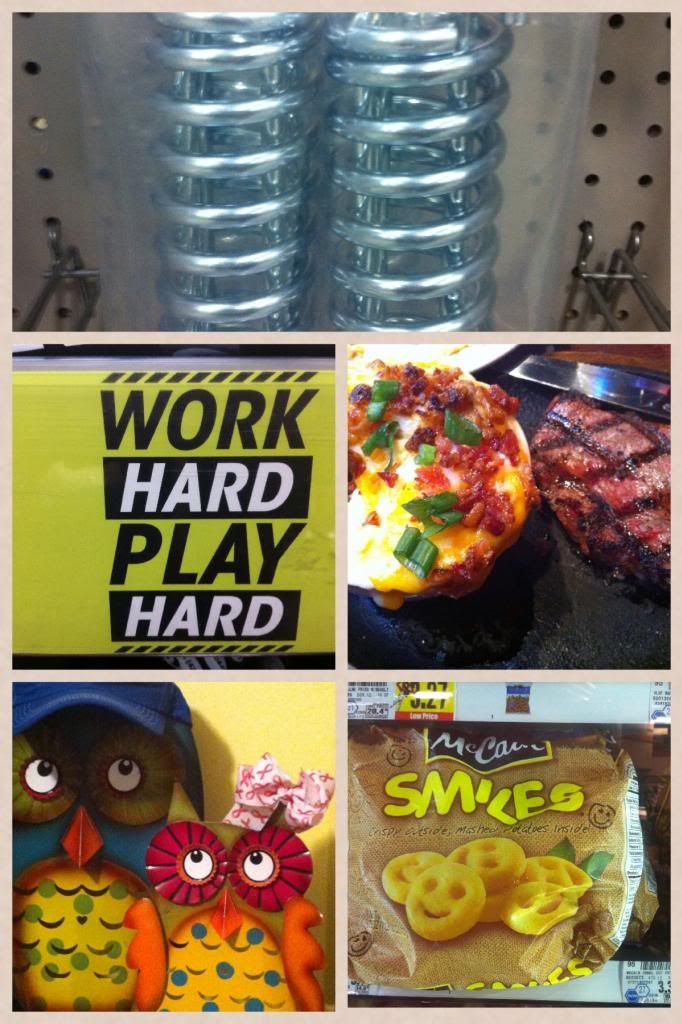 I found Spring

If You have ever heard the comedian Greg Warren you understand the humor in the work hard play hard shirt

Steak and loaded baked potato yummy way to spend a Saturday

I dressed the owls up in the girls room.

French fries that boost your mood.