This little elf of ours is really a bad little thing. I caught it doing THIS!!!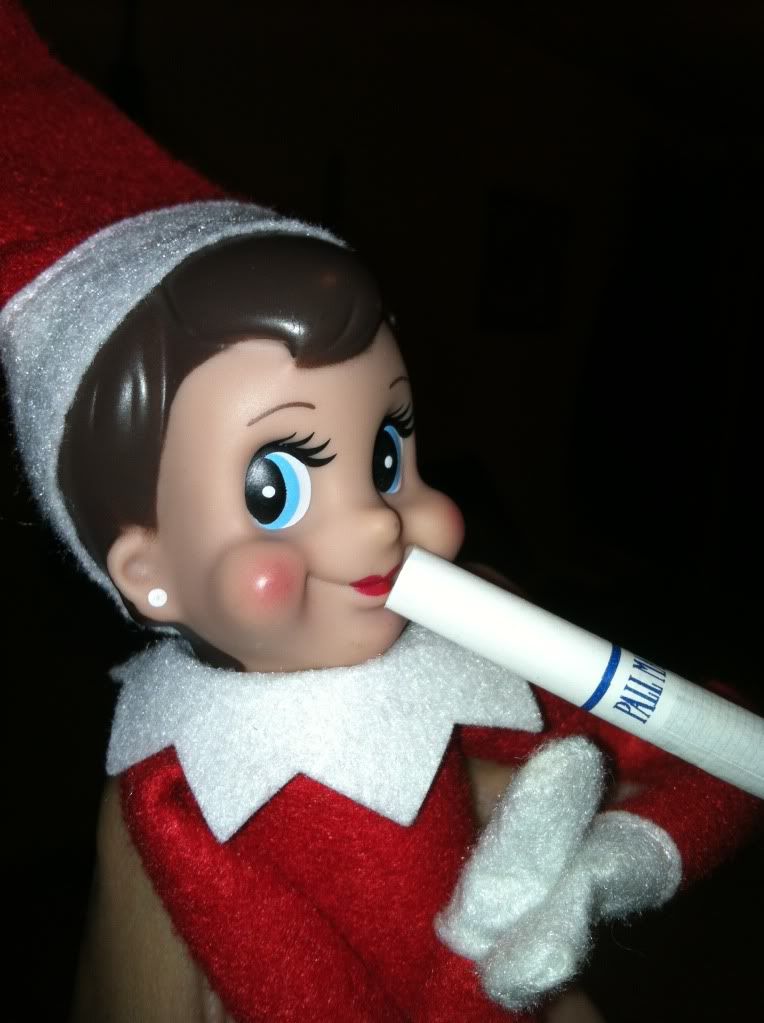 I tried to tell him that smoking is bad for him, but he wouldn't listen and smoked the entire pack.

While everyone is preparing for Christmas I have been thinking about New Years. I already have my new years plans in place, Greg and I are going to a party that some of his friends are having. But beyond that I have been thinking about the changes I want to make in the new year. I don't have a complete list yet, but I know I want to be thoughtful and purposeful in my resolution making. I'm sure some of it will follow along with my 101/1001 list. Do you make resolutions every year? Have you thought about resolutions yet?