And I literally just noticed that the word elves is almost the word elvis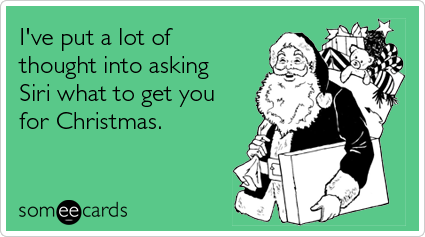 I take pride in having my Christmas shopping done early. Its not that I'm a hyper organized, type-A neurotic personality person. Although I am. Its that I have no patience. None at all. If I had to wait until when the stores are packed with people I'd go insane. I can honestly say I am almost done shopping. I am even almost done with little stocking stuffers for the girlies. I am officially done with the girlies big items. I can't share what they got. I'd be afraid that they secretely read the blog. Lets just say I will have 2 very happy kiddos.
I still don't have my Christmas tree up. It will probably be next week before I actually get it done. I did get the girls an Elf on the Shelf. Her name is Elise. She is kinda creepy....and she is a very bad elf. See for yourself....
Turns out Elise loves red Stag and Ken....Barbie is so upset.