I am so sorry for falling off the face of the universe again. Life has been hectic lately. But October is winding down so I am hoping for a fairly low key November.
Let me try to describe my week.
When I left you last both Abbey's band and Greg's was going to Regionals. Both bands made it to State semi-finals.....although if you are a "friend" on fb I said state finals......I was excited and didn't proof-read. Here are some of my sweet baby.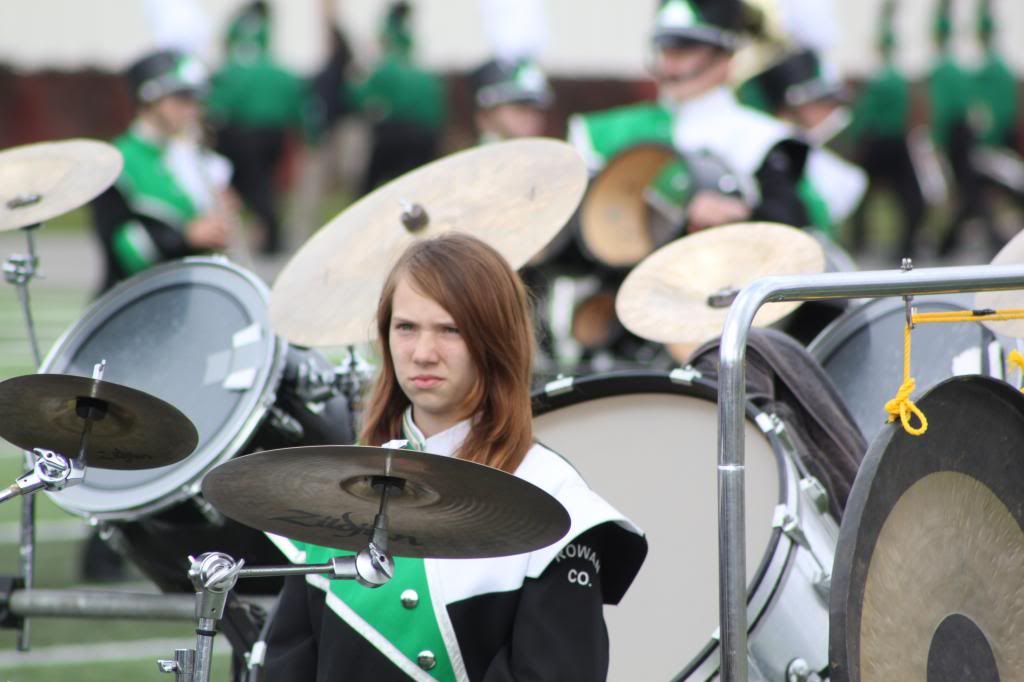 (Ewwww whats that smell......oh yeah the losers we beat)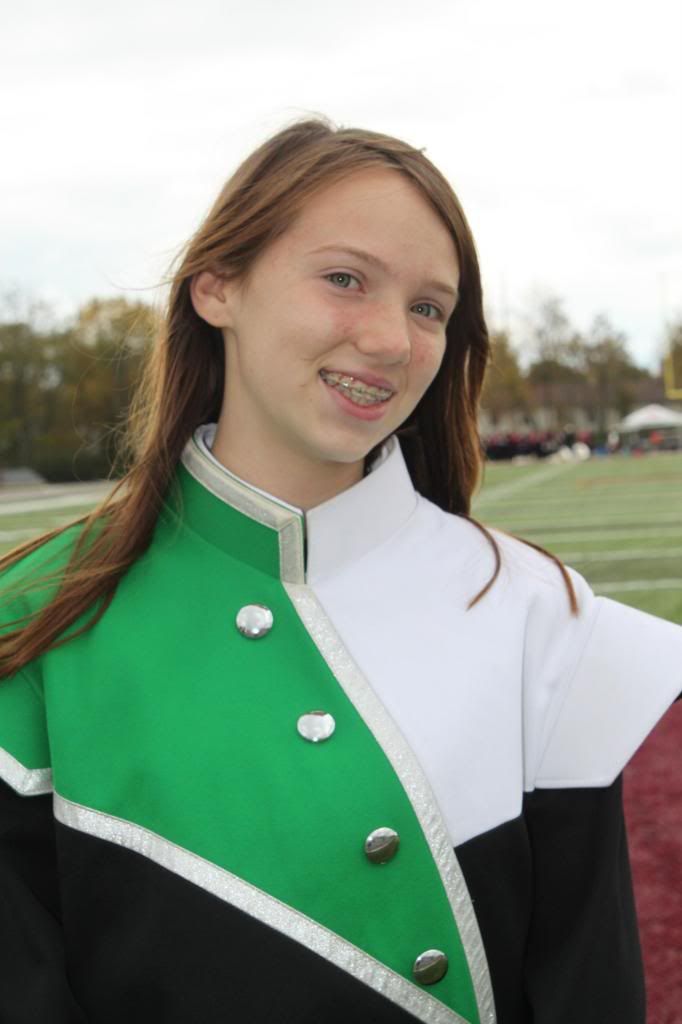 Speaking of my sweet baby...I have a new little bundle of joy at my house.
Here is my new sweet Shih Tzu Fezzik (yup gotta continue the Princess Bride theme). He and Westley are just like brothers. It was so cute when they met each other. They play well together. Which is more than I can say for my girlies.
Not to be out done by the new puppy.....Wes got a new hat. A pirate hat which is fitting since he is the dread pirate.
We are waiting on the full report which will have the recommendations that will be made to the school. I can't wait to finally learn how to help her. The lady that performed the test was so amazing. She answered any question we had and even answered some we didn't know we should ask. She gave us a little rhyme to help Emmy with her bd confusing and pq. Taking that we made one to help with her nu confusion. So any teachers that read this......using the bed method for bd confusion does NOT help with dyslexic's. Ms. Stacey said hold a pencil in your right hand.....thankfully Em is right handed, make a thumbs up sign with your left hand....the b (notice it looks like a b) goes up. turn it thumbs down.....the pig goes down. Emmy said oh well the the n makes a nose(because thats how she draws noses). It was one of those ah ha moments when you just want to cry with joy that it finally clicked. I hope we have many more of those. She is ok with the diagnosis. She has even had a sense of humor about it, When we left the testing center she said thank DOG that is over. I love my goofy girl so much.
Speaking of forgiving. I know I mentioned the Greg thing in my last post. I am having the hardest time getting over this and trusting him again. I just don't really know how to proceed from here. Could you stay with someone that you didn't trust? Abbey said something really profound the other day (of course she doesn't know about this situation she was talking about her life) She said "love is not a feeling in your heart, its a thought in your head" then she went on to say at Valentines day she was going to give people pictures of brains......but she is a tad nerdy :) Not sure I 100% agree with that, because my heart feels pretty sore right now. What do you think?
2