Look a post with pics. I think I need to either get a phone with a better camera or get a lil camera to go in my purse. I love my DSLR but it makes taking random pics of my life hard.
The boys in the house out number the girls. Meet the newest edition to our family so far its name is lil kitty although I am sure we will think of a better name soon.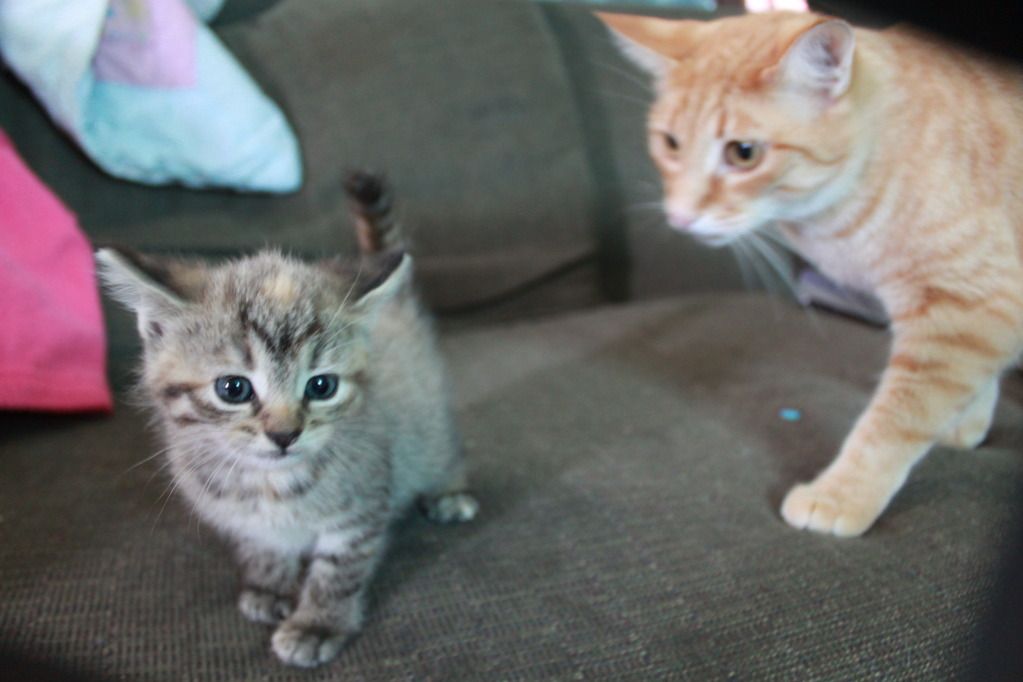 I went to DCI finals with Greg's band. It was fun. Abbey has decided that she wants to march with Phantom Regiment. She has a few years before she can try out but I told her if thats what she wants then I will send her to drum camp next summer.
This is at Lucas Oil Stadium home of the Colts. I was so excited to be standing on the 50.....so excited to walk through the tunnel....I am a HUGE Peyton Manning fan (yes I know he plays for the Broncos now) but just being on the field where he had been was sooo awesome.
Also I discovered the blog http://surisburnbook.tumblr.com/ it is too hilarious.