Wow I hate that I just abandoned this blog all week. Please forgive me. The new job started on Monday and I have been driving to the main office, which is 2 hours away a few days. Then trying to get my office set up. But I am absolutely LOVING it. I went from teaching Head Start to being the Technical Assistance Coordinator for a 10 county region. I'd tell you everything I do but its kinda long. Pretty much if you are a teacher or director or Child Care Center owner or hopeful owner and you need help with anything you call me and I work my magic.
I should have read the last thing I told you all about because I absolutely can't remember. Did I tell you I got my hair cut?
Did I tell you it was Melt your face off hot and I insisted on cleaning out my car because I knew I'd have a long drive on Monday?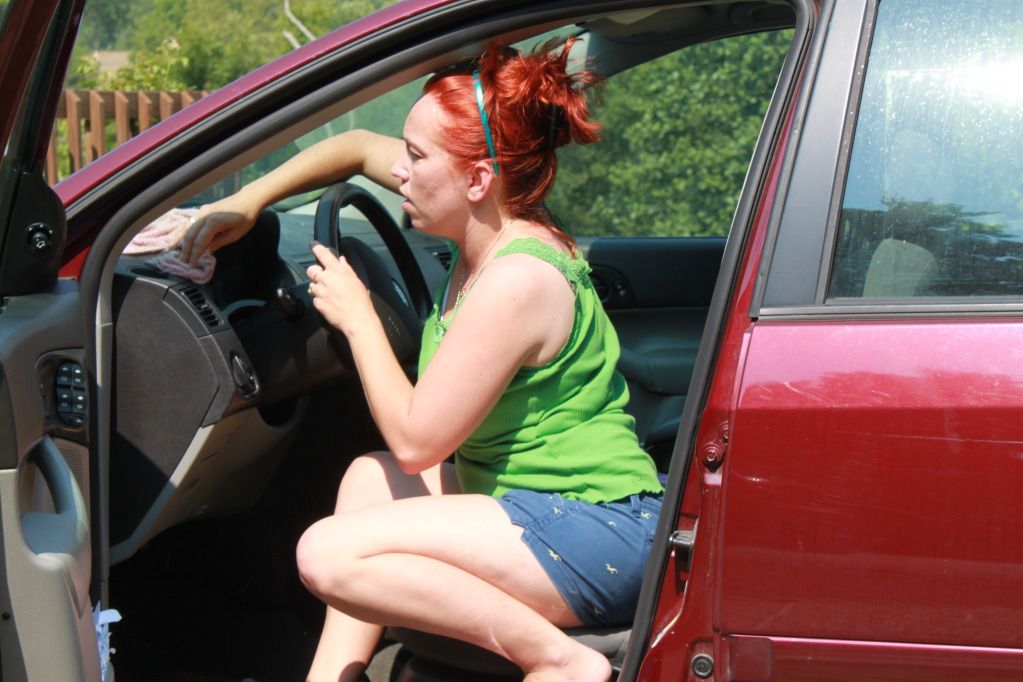 Did I tell you its melt your face off HOT? I can't even think its so hot. We are in desperate need of rain. All the fireworks were canceled because its just too darn dry. We haven't had a decent or even half way decent rain in a million years. Everyone's grass is brown and crunches under your feet. I was bummed the way my ex and I have arranged our visitation this is the first time I had them on the 4th of July and I was so hoping we could watch fireworks together. Maybe it will rain and they will reschedule. Anyway.....I'm off to a cookout in this million degree heat. I promise I'll be back to my regular updates and link parties starting tomorrow.
~H