Happy Friday!!!! Here is my H54F
1. I got the official call offering me the Technical Assistance Coordinator position. In a nut shell, I'll be helping Preschools, Day cares, and certified homes part of this is helping the teachers and directors with making positive changes and getting whatever other help they may need. I have 10 counties, which is about 95 facilities.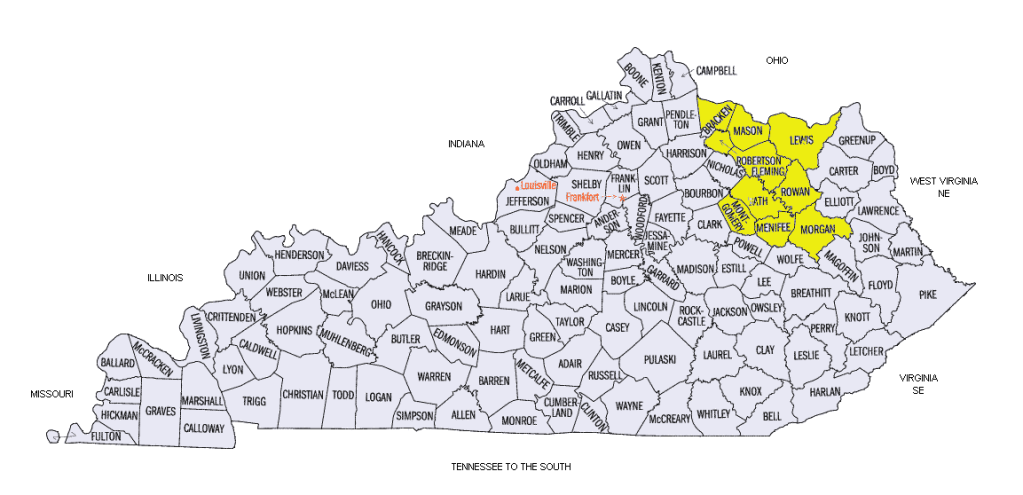 This is a county map of my state. The highlighted counties are my counties.
2. I have had 6 people follow me this week. I think this is a record. Hi new followers. I'm so happy t to have you...happy to have my old followers too. All the sweet messages you guys leave totally melt my heart.
3. I get to meet Greg's friend Steve (from California) on Saturday. We are driving to Lexington for the day to hang with Steve and another couple we know.
4. I HAVE to buy some new clothes for the new job so while the guys are doing guy things like hitting up Guitar Center and I'm guessing Drum Center and probably any music store that they come across I'll be looking at cute clothes.
5. I get to see my mommy today. She only lives an hour from me, but I really only see her every few months.
Now for a question. When should I give notice to my current job? Greg said wait until I have signed papers with the new job. My current boss sent an email saying she wanted to meet with
me
the teachers next week but I asked around and I'm the only teacher that they have requested the meeting with. They have been notified that I applied for the job so I am sure its not a surprise to them. So what would you guys do?