I am working on another post that I probably won't be able to share with you until Thursday. In the meantime here is my recipe for the best wings ever.
Ingredients:
Franks Red Hot
Country Crock
4-8 pounds of wings
Cook wings on grill. I prefer how a charcoal grill makes everything taste. Its completely up to you though. Cook the wings about 90% done.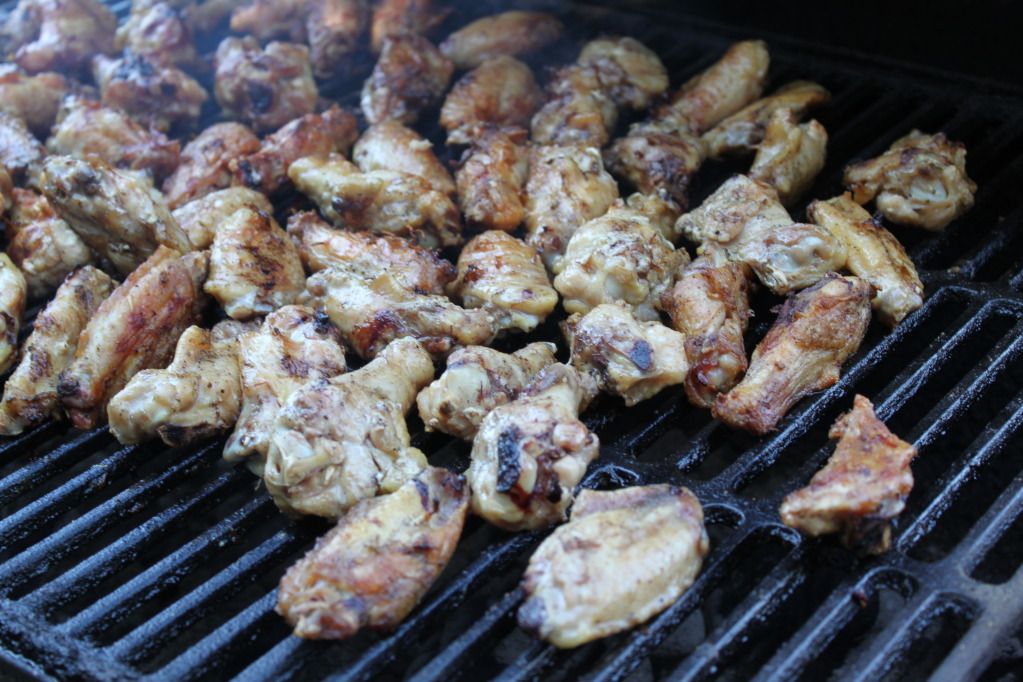 Mix 50/50 Franks Red Hot and Country Crock coat the wings and then allow to finish cooking.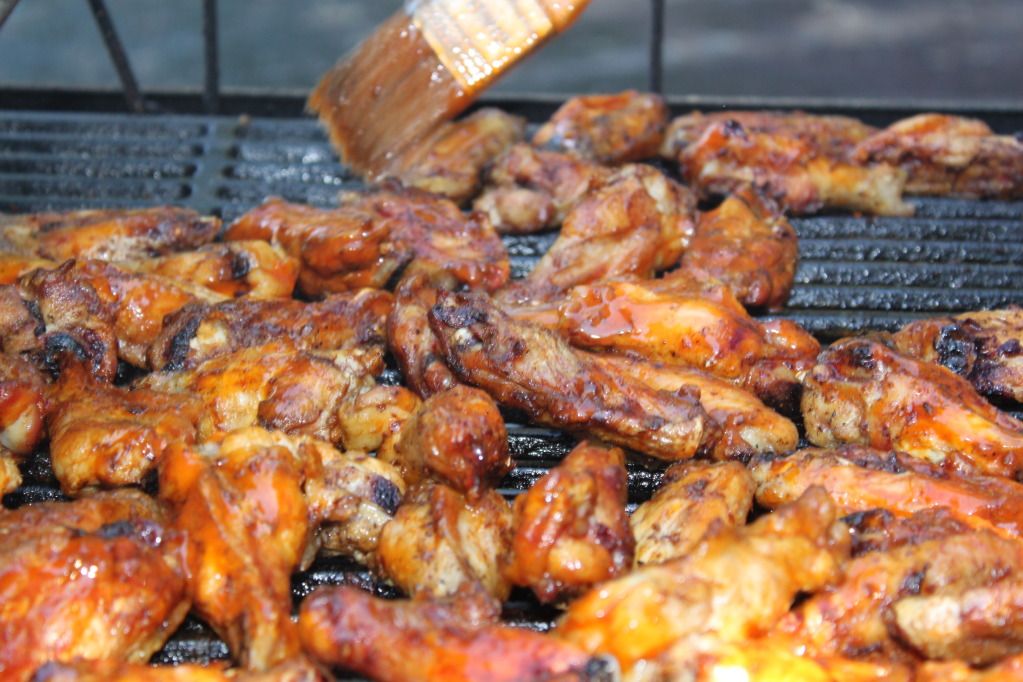 The sauce bakes into the meat so it isn't a goopy mess to eat. Its actually more like a dry rub. I LOVE these wings I literally could eat them all day long. We fixed 8 pounds of them for the party on Friday (along with burgers and hot dogs) There were literally no wings left about half way through the night.
If you try them let me know how they turned out.