So I spent my mothers day laying on Greg's couch playing on the internet while he organized his music collection. Seriously, that is a post of itself. Its kind of impressive. He is obviously a MUCH better boyfriend than I am a girlfriend. As I was leaving his house to come home (which is the next town over) I got a flat. I turned my car around and came back to his house.
I should add, my car is a MESS it is always full of crap I may need, because I spent about half my time at Greg's. So I had to empty out my trunk and it looked like this.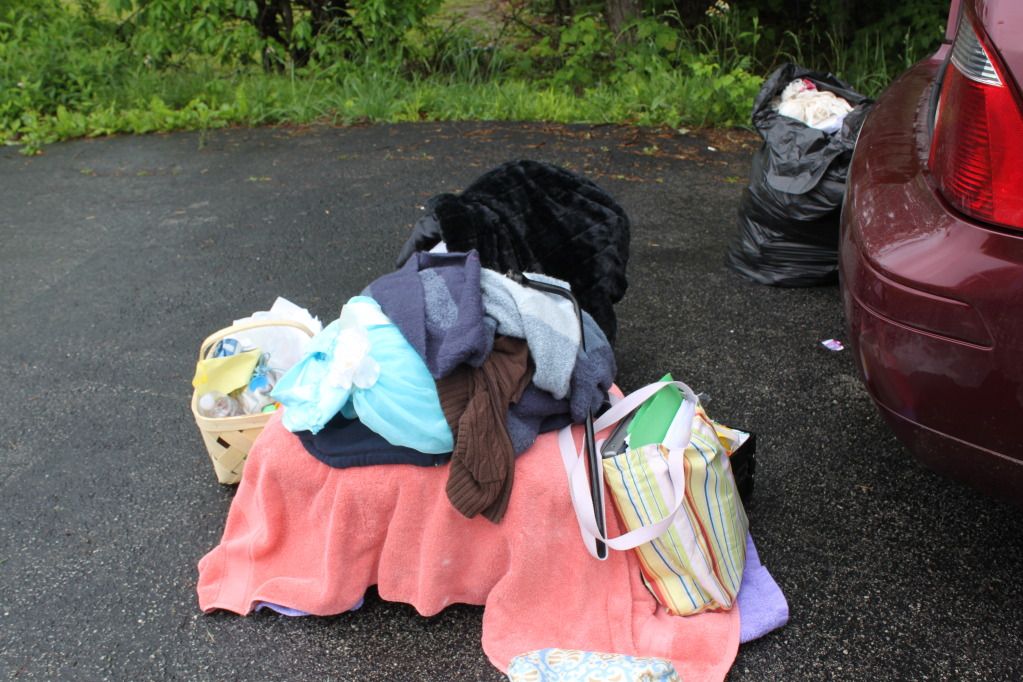 The trash bag is not trash
it is actually loose junk I had
rolling around in my trunk.
so I kinda got excited about the flat thinking it was the perfect opportunity to cross something off my 1001 list. I have never changed a tire or oil or wipers. I'm pretty much useless. So I was thinking it would be nice to learn how to change the tire.
I jacked the car up....I was pretty proud of myself.....totally patting myself on the back.
That is UNTIL........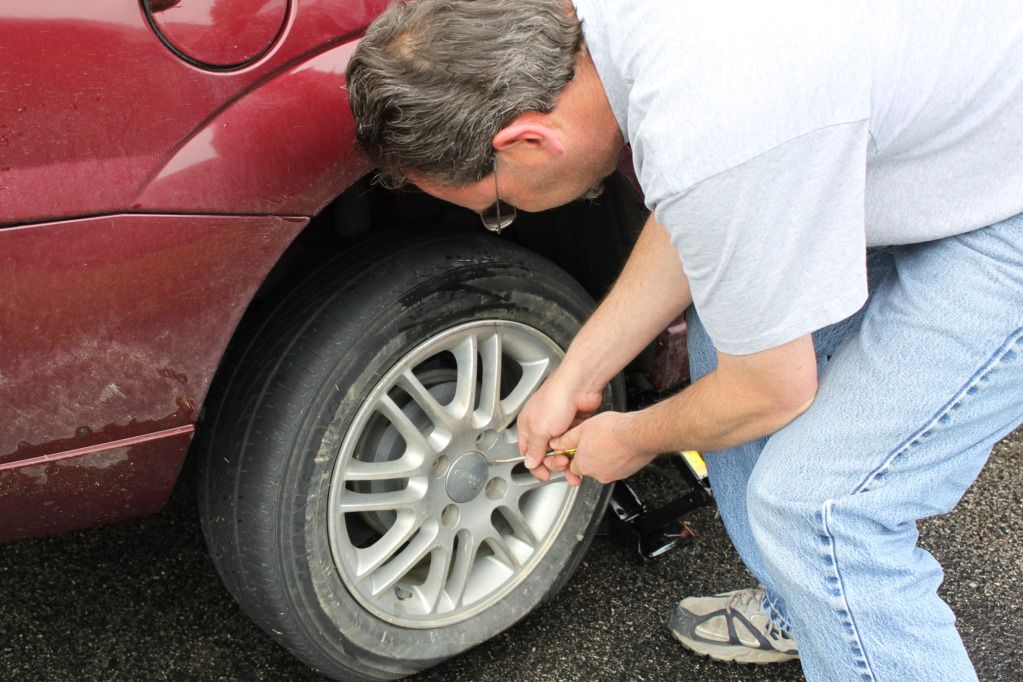 We couldn't get the tire off
he took the lug nuts off
and nothing happened.
So being the super awesome boyfriend that he is, he let me take his truck home and he's going to deal with the car tomorrow. I have been so worried about the truck though because I feel like I am driving a tank. I drive a little bitty focus. His truck looks like this...
So imagine me....all 4'10" driving that. Its funny. But I really do think I have a super boyfriend.
-Holly