Its no secret that I am a pinterest junkie. It is one of my favorite things to do. I could pin for hours and not get bored. If by some chance you are reading this and have no clue what pinterest is, its an online pin board. Kinda like a visual bookmark. If you need an invite just send me your email address and I will be more than happy to send you an invite. If you already have pinterest you should come follow
me
. I am completely random about what I pin.
So I am linking up with
The Vintage Apple
today and sharing some of my favorite pins for the week.
I want to be laying in that reading so bad.
I'm thinking of a hairstyle change, but not a color change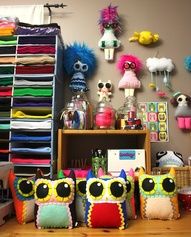 These are super cute. I want to make them so bad.